KAYAKING LAKE SUPERIOR
The Water Trail extends from the St. Louis River, south of Duluth to Pigeon River, running 150 miles along the shore. Our portion of the trail is named the "Gold Coast," because it is so spectacular. Paddlers will find safe harbors to take refuge and to camp. One is at the Black Beach in Silver Bay. This is a popular starting and ending spot for kayakers and for groups. Check rules and maps before heading out on the lake.
EXPLORE AN INLAND LAKE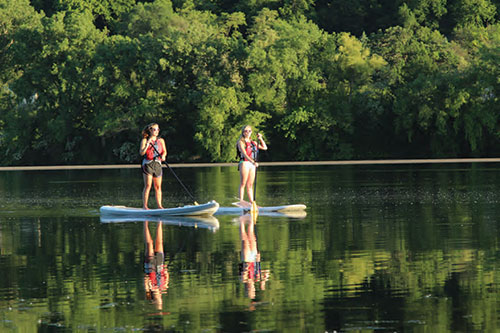 Lake Superior is, of course, a major attraction, but our inland lakes are also beautiful and offer lots of recreational options, including canoeing and paddleboarding. Some lake resorts also rent gear.
GO SCUBA DIVING OVER A SHIPWRECK
The Hesper was lost when it was caught in a late spring snow storm in 1905. The 60-mile-an-hour northeaster drove it well off its intended course and hurled the vessel on a reef which now marks the southwest edge of Silver Bay Harbor. Learn More »
The shipwreck Madeira is historically significant as the best and one of the few known surviving examples of a schooner-barge. Though the Madeira was lost in a violent storm, elements of the hull are relatively intact. The wreck spurred construction of the Split Rock Lighthouse. The dive spot is a few miles north of the lighthouse. Learn More »
GO FISHING. TAKE A CRUISE. ENJOY BOATING.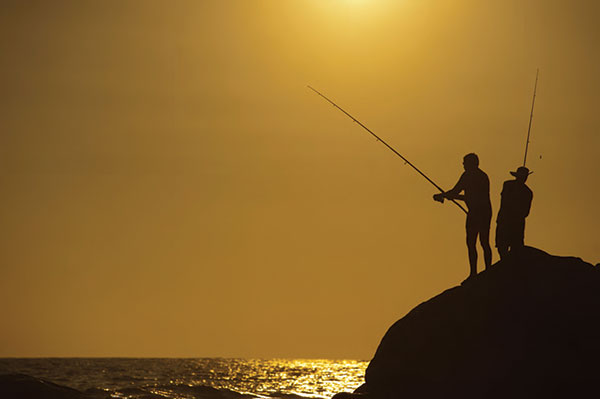 To fish, take a cruise, or enjoy boating, visit the Silver Bay Marina. You can find charter captains providing a range of charter fishing and cruising options. Fishing competitions also run regularly through the season. Boats up to 100 feet can be accommodated on a daily or seasonal basis in one of 110 spacious slips. This is also a lovely spot for a picnic. Go to silverbay-marina.com to learn more.
Find a quiet spot and hook a walleye, bass, trout, panfish, northern or muskie. The closest lake to Silver Bay is Lax Lake, but there are many more lakes in the area.
If shore casting is your preference, there are numerous places to fish along Lake Superior. Upstream lake trout and salmon are the common species.